The birth of each baby has a long lasting impact on the physical and mental health of mother, baby and family.
The importance of fostering relationships between parents and infants cannot be overemphasized, since these early relationships largely determine the future of each family. The quality of emotional care received by the mother during labour, birth and immediately afterwards is one vital factor that can strengthen or weaken the emotional ties between mother and child.
There is evidence that when women receive continuous emotional support and physical comfort throughout childbirth, their obstetric outcomes may improve.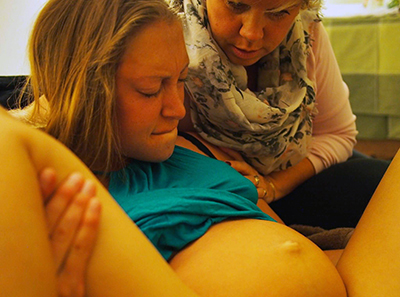 A special letter from a new father:
To all the guys (and girls) out there… When we first found out we were having our first child we were filled with joy, but after the excitement settled and the planning begun I realized how terrified my was was on how the baby gets from her belly and into our arms.
Yes, it seems easy for us but in true reality I also felt the need to find out a way to comfort my wife. Leading up to the 8-month mark I took all the steps getting the nursery ready, car seat, baby clothes etc… as well as found a midwife clinic that I though at the time was the final answer. One day I sat down for a beer with a buddy of mine who just had his baby boy. Luckily he filled me in with his experience and informed me that midwives only provided the medical support and delivery at the end (not the support through the 36hrs of labor) and highly recommended that I hire a "Doula" quote: "worth every penny – trust me". Up to this point I though a Doula was just a breastfeeding coach – I was wrong.
This is when we started our search and found Shannon-Tera. It was truly a blessing to have her join us on our journey and be there for us throughout the whole labor. My wife had to get induced and when that first "REAL" contraction hit she dropped to the floor and looked at me with terrified eyes and needed comfort, help, and reassurance that everything was going to be OK. When the second and third contraction hit she looked at me and said "call the doula – NOW!"
Shannon-Tera came immediately to "my" rescue and came in and provided that dedicated, focused, and experience support my wife truly needed to get through her labor. She stayed up for the 36 hrs straight from induction to delivery by my wife's side coaching her as well as guided ME on ways I could help her through every step. You need to have someone there that is not emotionally affected and is 100% dedicated to help guide your wife through this process. I immediately thanked my buddy for his advice and felt compelled to pass on this wisdom and write our story to say GUYS… get a Doula! You and your wife will thank me… Good luck!  Rob
The postpartum period is a time of recovery and transition for the new mom. Surrounding her with emotional support, attending to her physical needs, and caring for her home and family allows her time and space to rest and recover from the birth, learn to feed her new baby, and smoothly transition into her new role with genuine self-sufficiency.
The presence of a postpartum doula has been shown to reduce the incidence of postpartum depression, increase the development of successful breastfeeding relationships and enhance ALL relationships in the family as they welcome their newest member.
My role, as a birth doula, encompasses the non-clinical aspects of care during childbirth.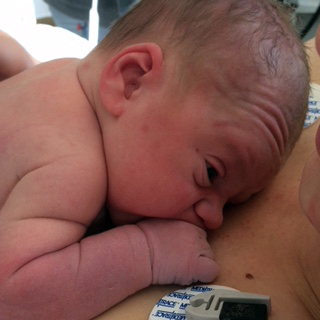 "She was calm, confident, & magic healing hands. Never left my side. Told me when and how to breath, so to maximize my strength/power to push. Empowered me!"